Christmas Crafts For Kids
Published:
Categories
Looking for some fun crafts to make with your children during this festive period? We've collected together an amazing selection of Christmas Crafts for kids to help keep your little ones busy until Santa arrives.
---
Popsicle Stick Christmas Crafts
Your kids will love choosing which one of these Popsicle Stick Christmas Crafts to make. From a snowman to a Santa – these will be a big hit for Christmas! And the best part is you can hang them on the Christmas tree when you are done.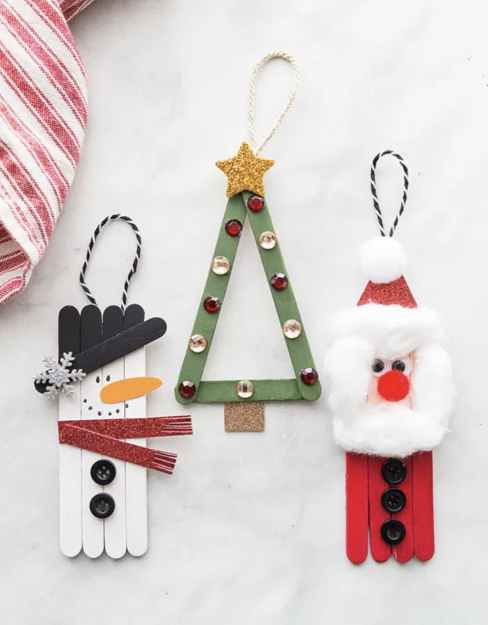 ---
Paper Plate Christmas Masks
These Paper Plate Christmas Masks are super fun to make and to play as well! Your little ones can choose to be a snowman, Santa, Mrs Claus or all three.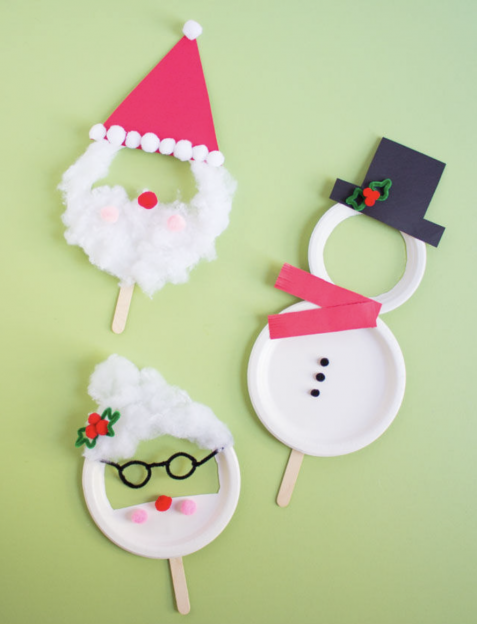 ---
Pinecone Christmas Tree
How adorable is this Pinecone Christmas Tree craft?! These are super easy to make and they look great as a decoration to put on the table or on a mantle.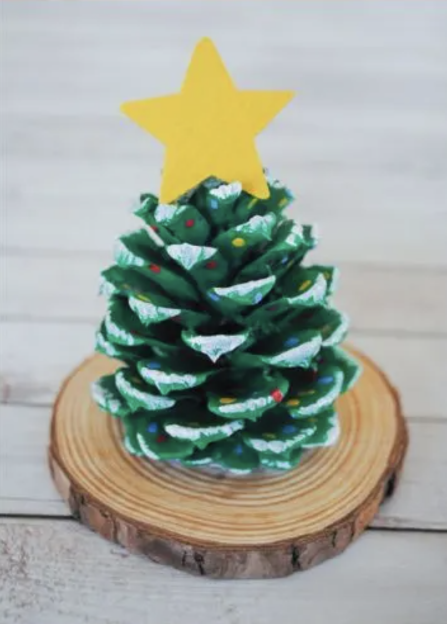 ---
Snowman Card
Kids will love making and decorating this Snowman Card and once they are finished, they can give it to someone as a Christmas Card!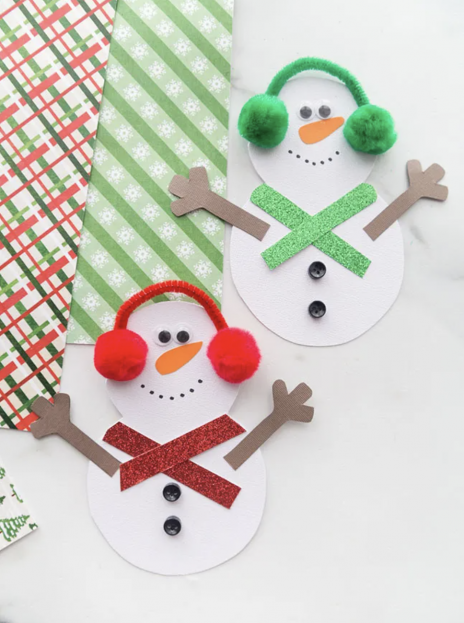 ---
Array
Holiday Character Candy Pots
These Holiday Character Candy Pots can be decorated as an Elf, Santa, a Reindeer or a Snowman. They are simple to make and once they're done you can fill them with Christmas sweets and chocolate.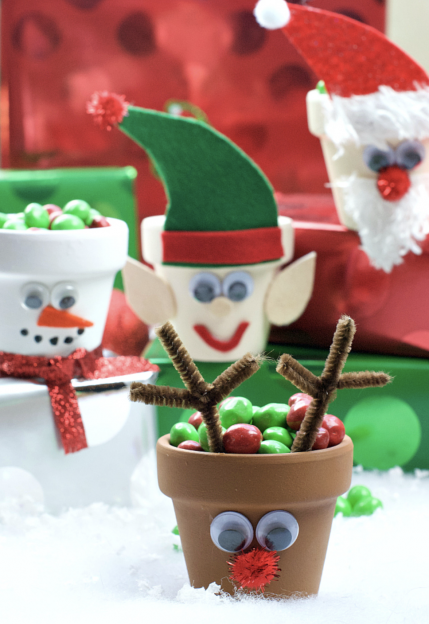 ---

---
No-Sew Sock Snowman Craft
This No-Sew Sock Snowman Craft is perfect for everyone that has an odd sock and doesn't know what to do with it! Plus it makes a very cute decoration for Christmas.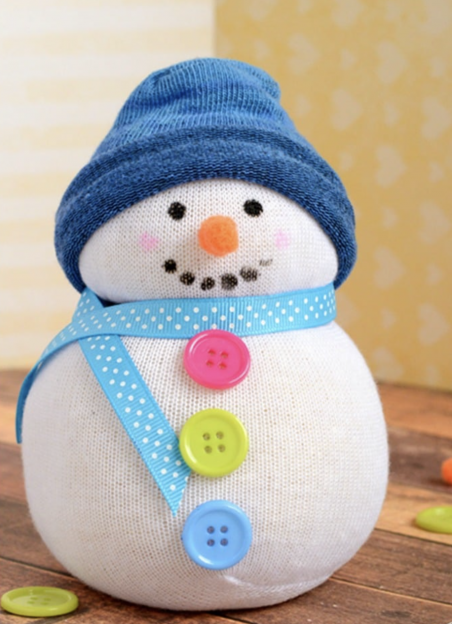 ---
Twig Reindeer Ornaments
This Twig Reindeer Ornament craft is simple and fun for kids of all ages. Best of all it doesn't require lots of materials.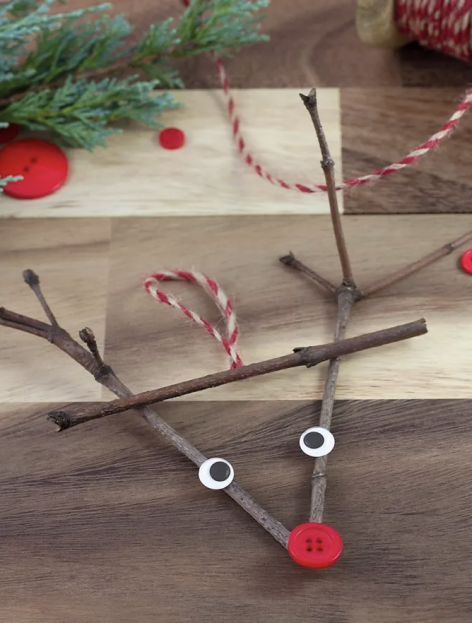 ---
Christmas Toilet Paper Roll Crafts
With these Christmas Toilet Paper Roll Crafts your children can recycle your toilet paper rolls by turning them into 4 different Christmas characters!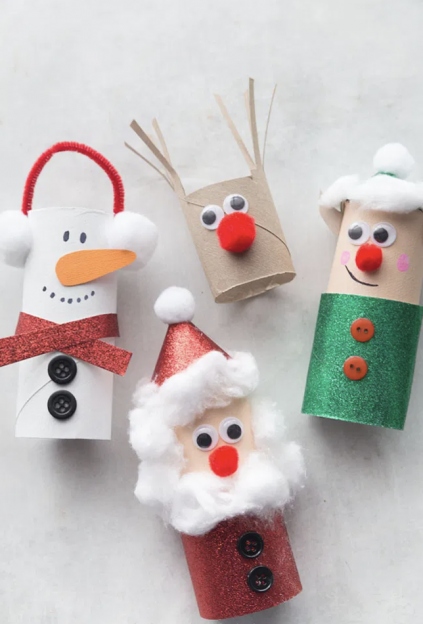 ---
Family Handprint Christmas Tree
This Family Handprint Christmas Tree makes a wonderful keepsake. Plus, it's a Christmas Craft that all the family can get involved in.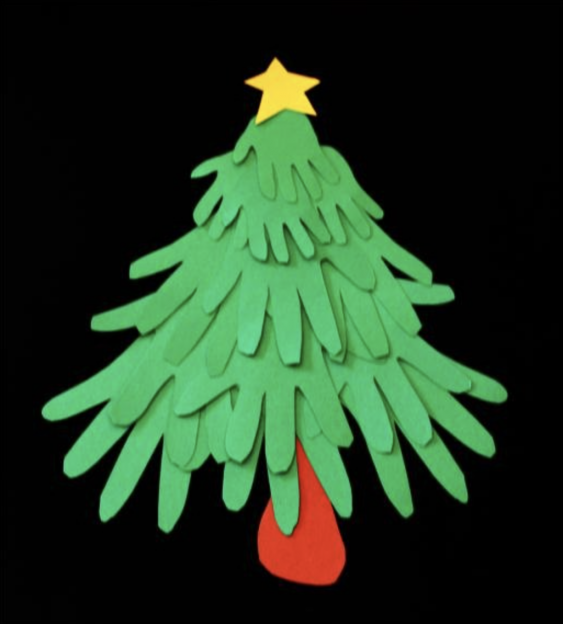 ---
Popsicle Stick Christmas Trees
These Popsicle Stick Christmas Trees are excellent Christmas tree decorations. Your little ones can get creative and decorate them however they want!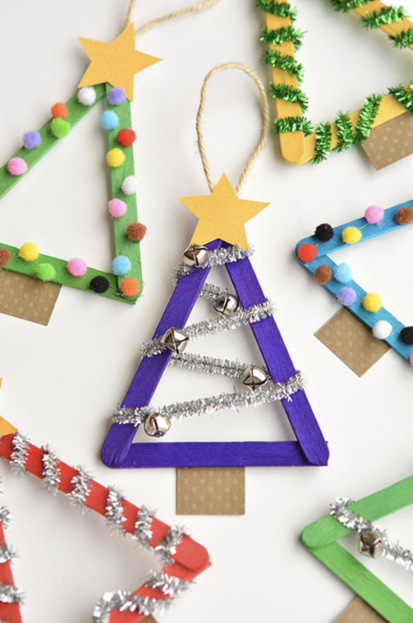 ---
Array
We hope this Christmas Crafts guide has given you some ideas and inspiration for festive things to make together.
If you are looking for some festive goodies to make this Christmas, then check out our Christmas Recipes article for some delicious treats. Take a look around our website for more ideas of what to do over Christmas.
---